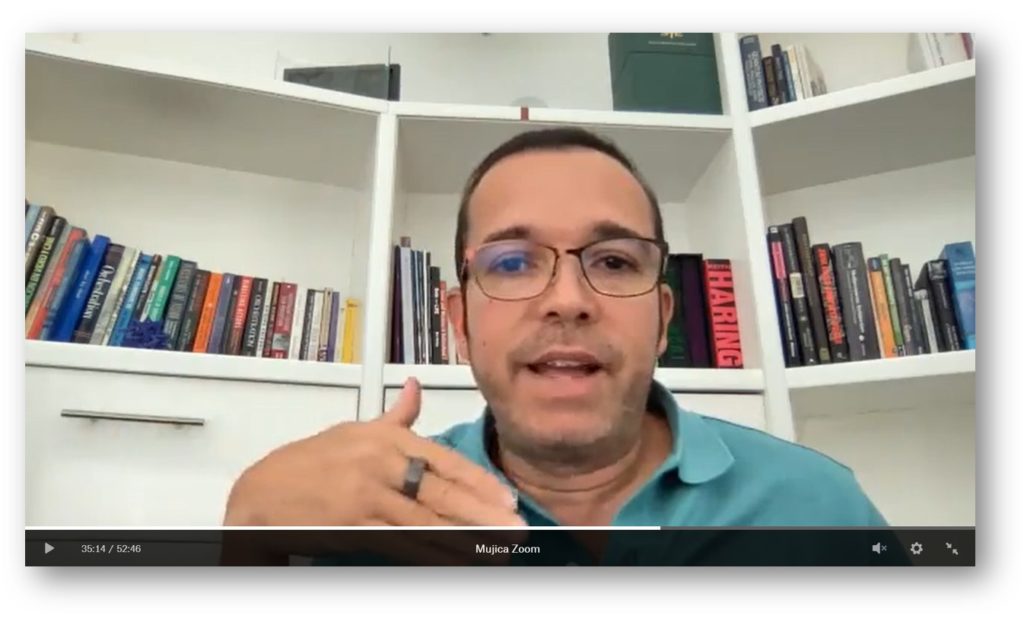 As previously announced, Hearsay Culture has relaunched and kicked-off 2021 newsmaker Smartmatic CEO Antonio Mugica, show # 267. The show is now available below (click on link for browser listening, or download at "download" button):
Smartmatic, which has counted billions of votes worldwide, has been at the center of President Trump's unproven "stolen election" claims, and has been the subject of numerous allegations on 24-hour news outlets like Fox News and Newsmax. Smartmatic has now retained a leading defamation attorney to defend its reputation as a reliable, apolitical election technology provider. The company has found itself enmeshed in a Constitutional crisis that has been threatening the United States' ability to conduct a peaceful transfer of power in less than two weeks. Hearsay Culture speaks to Mugica about the crisis, the integrity of the company's technology, the future of voting, and other subjects top of mind with Americans today.
On the show, Mugica addresses what he calls the "completely false claims made about our company" that have been "amplified in the media" recently. Host Dave Levine asks Mugica about his views on transparency in voting, the recent violent occupation of Congress, circulating misinformation campaigns, and his current lawsuit against the government of Venezuela. On a personal note, Mugica discusses his favorite recent book and offers advice to younger listeners who may be experiencing an election for the first time. The result is an insightful, newsmaker interview that sheds light on the heart of the democratic voting process.
Enjoy listening to this breaking news interview, and stay tuned for more new shows in the coming weeks! [Note, shows #263-267, that aired on KZSU in 2020 but were not posted, will be available here in the coming week].