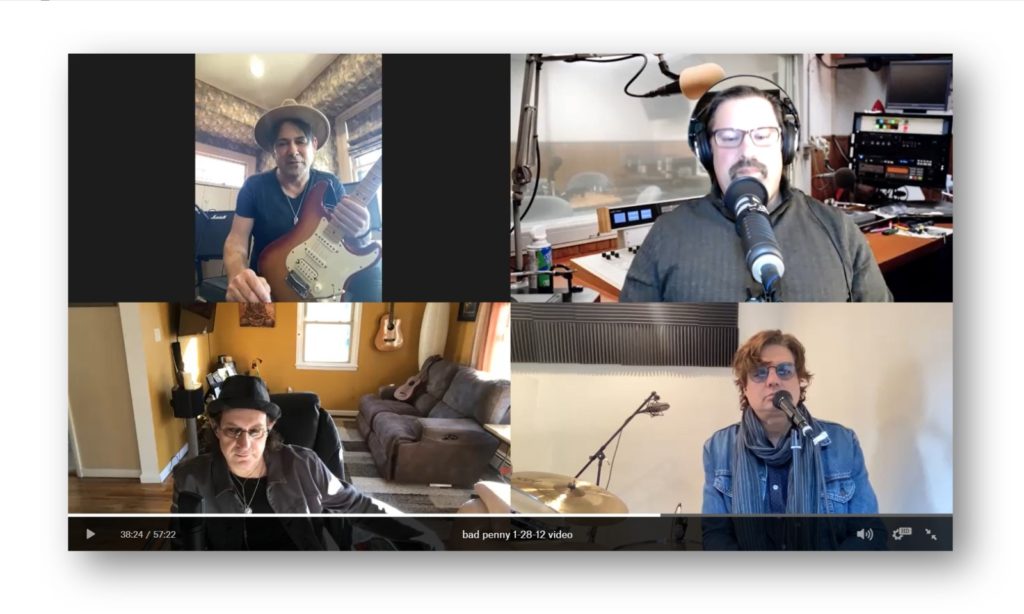 Has the global pandemic killed live performing and rock and roll dreams?
On tonight's show (January 29 @ 8pm pacific on KZSU), Bad Penny, made up of former band members from Journey, Queen, and Blue Oyster Cult and newcomer/songwriter Mike Holtzman, discuss collaborative recording spun from historical metal styles.
As technology has continued to flood our lives, it's become a standard medium for business, shopping, and economics. However, technology has increasingly upended the arts world, providing new kinds of tools, social media outlets, and streaming business models. It's inevitable that we turn to electronically-mediated music and its future on Hearsay Culture.
What is the professional musicians' routine and prospects for a livelihood?
We discuss making a living, the economics of the new digital music landscape requiring higher ticket prices, and the different generations of format – like the LP record album – an art form with its liner notes, jacket, pictures of the band, credits and lyric sheets. Of course, we also hear bits of the band's first three explosive tunes; one of which that was released today! Join us as Hearsay Culture expands beyond its traditional topics, but in its own signature style.